I.J. Miller
Biography
East Coast Author I.J. Miller has written three distinct works of fiction. His first novel, Seesaw, will soon be re-released by Fanny Press; it was originally published in three languages and sold over 132,000 copies. His second novel was published in German in 2006 by Wilhelm Heyne Verlag, a division of Random House; an English version will be released by Fanny Press in July. Sex and Love is his first collection of short stories. I.J. is also a screenwriter and earned his Master of Fine Arts at the American Film Institute. Visit his blog: IJMiller.fannypress.com and his website: IJMiller.com.
Where to find I.J. Miller online
Books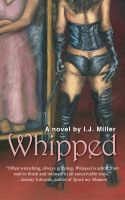 Whipped
by

I.J. Miller
Carla Peters is a suburban housewife nearly immobilized by her empty, malaise-filled affluent lifestyle. Her main distraction from a loveless marriage and strained relationship with her daughter is a secret life as a powerful dominatrix. Will the dangers of the erotic world of dominance and submission lead to more darkness or to the light of one who has finally faced all her fears?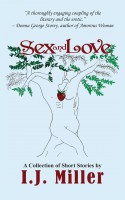 Sex and Love
by

I.J. Miller
In I.J. Miller's stories everyone hungers for more sex and love. A married man who is a king in cybersex chat rooms, a woman torn between her boring fiancé and a hot affair, a professor fighting off seduction, a straight man tempted by a gay friend ... They all want to burn a little hotter. An intense, erotic ride that has the novel feel of one breathless journey.
I.J. Miller's tag cloud