I. M. Niemand
Biography
I am a professor of Philosophy at a major Ivy League University. I enjoy writing non-traditional materials as a form of relaxation from the more structured, constricted things I have to write professionally. For career consideration I feel I should not reveal too much about myself, only that I hope others will enjoy my sojourn into the realms of sexual fantasies. One might wonder why a university professor would engage in writing erotica. When I was young such materials fulfilled my maturing fantasies in a way reality could not. I was not what could be called a popular person in secondary school, or even college, and therefore did not have what is referred to as a "social" life. Erotica filled that gap for me and, as I aged, there was longing for that dimension in my life. So, I realized that instead of reading what others wrote I could create that sexually perfect world that had sustained me for all those years. I suppose then you could say it is a method for an old man to relive, or recapture, his youth. And it also provides a way by which I can thumb my nose at the PC riddled world of Academe and all their pretense and intellectual self-righteousness. Perhaps the more appropriate wording would have been give the finger to rather than thumb because that is what I am doing!
Books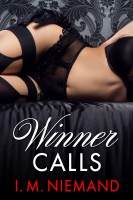 Winner Calls
by

I. M. Niemand
When friends gather to share a night of food and fun the evening is sent in a kinky sex bent when the fun turns out to be a card game where the winner tells the other players what they're to do. It's your deal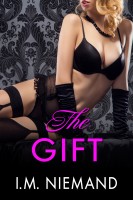 The Gift
by

I. M. Niemand
Price:
$1.99 USD.
Words: 28,280.
Language: English.
Published: October 17, 2016
. Categories:
Fiction
»
Erotica
»
BDSM
Sabrina's master has given her as a birthday gift. She is given specific instructions on her conduct and reminded that her conduct will reflect on her master. What awaits Sabrina when she enters the limo that will take her on a night of servitude to complete strangers, what plans do they have for her, will her courage stand up to the challenge? Only time will tell. Strictly adult material!
I. M. Niemand's tag cloud