JD Tuderesque
Biography
J.D. Tuderesque. I like being creative, funny thing is I never enjoying reading books. But here I am writing books. I thank the big man above for the vivid imagination and the inspiration. My other favorite inspiration is my beautiful wife Lorna. Thank you for being there and I do love you. I was born in the Southern United States. Tennessee to be exact. I love it here, but when I visited the Philippines I absolutely fell in love with the Island paradise. The people are great and a very loving people. We intend on living there in the distant future. Last I would like to extend my appreciation and gratitude to everyone who likes and purchases my books as well as give a big shout out to you all a big hello and THANK YOU from the bottom of my heart.
Books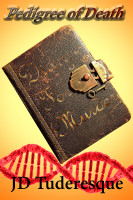 Pedigree of Death
by

JD Tuderesque
A serial killer founds out his true legacy. He also finds a twist that was not expected!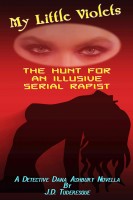 My Little Violets
by

JD Tuderesque
The search for a Serial Rapist. Dana Ashbury A relentless female Detective. Will this be the only adversary that eluded her perfect arrest history?
JD Tuderesque's tag cloud