Aaron Jones
Biography
Aaron "Incpin" Jones is an established public speaker, self-published author, and web content creator. In addition to publishing and writing several books such as The Great Invitation a collection of poetry and Beautiful Ugly a fictional drama, he has also served as youth mentor across the greater Los Angeles region. Several organizations have invited Aaron Jones to be a keynote speaker such as Los Angeles County Department of Public Services, Los Angeles County Department of Children Family Services, California Youth Authority, Manformation youth organization, and many others. Aaron's educational background includes an Associate of Arts in Communications and a Bachelor of Arts in English. As an entrepreneur, Aaron was co-owner of We Serve (community outreach group and social media community) and the current owner of Incpin Media. Aaron especially enjoys being able to use writing as a tool to engage his audience in a variety of methods such as poetry, journalism, short stories, blog post, and novels. His writing skills can be confirmed on www.incpin.blog.
Where to find Aaron Jones online
Books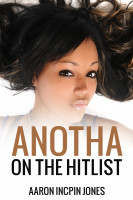 Anotha on the Hitlist: The Whole Story
by

Aaron Jones
Workplace romances do they ever end well? What happens when your workplace romance ends in heartbreak or betrayal? 24-year-old Kianna is a call center agent with a bright future and looking to climb the corporate ladder until she meets the smooth and savvy Ace. Kianna becomes infatuated with Ace but is she looking for love in the wrong place?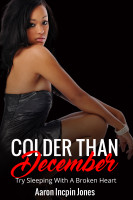 Colder Than December: Try Sleeping with a Broken Heart
by

Aaron Jones
December's world was shattered when she discovered her boyfriend Ace was cheating on her with not one but two women behind her back. She lost her job, she lost her pride, but with the help of her new best friend Jasmine, she is ready to rebuild the pieces of her life. Determined to find love, happiness, and success December soon finds herself infatuated with her married coworker Curtis.
Aaron Jones' tag cloud