Isabelle Drake1
Biography
Isabelle Drake got her start writing confession stories for pulp magazines like True Confessions and True Love. Since publishing those first few stories she has written in multiple genres, earned an MFA in Creative Writing and became an English & Writing Professor.

When away from her keyboard, she watches films, especially classic noir, horror and romance, and reads (of course). An avid traveler, she'll go just about anywhere--at least once--to meet people and get ideas.

Find Isabelle as Isabelle Drake on Facebook, Youtube and Goodreads & @isabelledrake on Instagram, Twitter and Tumblr & isadrake on Snapchat.
Books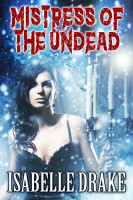 Mistress of the Undead
by

Isabelle Drake1
The city of Boston is infected with zombies, roaming the streets and seeking human flesh—not to eat but to use as sexual servants. Mattie, one of the tribe, wants out. She'll do anything—manipulate, cheat, lie—to get what she needs to break free from the sex cult.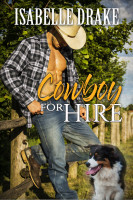 Cowboy for Hire
by

Isabelle Drake1
Anxious for adventure and the chance to prove she's not the spoiled socialite her friends and family believe her to be, Victoria Moore buys The Circle Cat ranch. The last thing Lang Thompson wants is to get tangled up with a woman. Especially one who's used to getting what she wants when she wants it. He knows what rich girls like her expect and he isn't interested in playing games.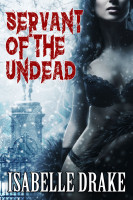 Servant of the Undead
by

Isabelle Drake1
Having sex with an ice-covered, smudgy-eyed woman in tattered fishnets and a barely-there mini-skirt is Hayden Thomas' first mistake. His second: thinking he's in control of what happens next.
Isabelle Drake1's tag cloud