Joanne Racine
Joanne Carmen Racine was born in Buckingham, Quebec, Canada, August 20 1960. She moved to America in 1991 with her family. She was living in Florida for 15 years and moved on the Cumberland Plateau in Tennessee. She was holding and living in a store of cooking herbs, spices, seasonings, medicinal herbs, teas, and incenses in Tennessee. Her immediate family holds a music store and massage clinic in Algood Tennessee.

She graduated in Deux-Montagnes, Quebec, Canada in journalism and computer operator. She worked as secretary and machine operator until moving to the United States Joanne as always dreamed of writing romance books and before the turning age of 52 years old she then completed her dream. More books are coming and she promises to continue the career of writing and painting for the rest of her life. She now lives in Daytona Beach, Florida.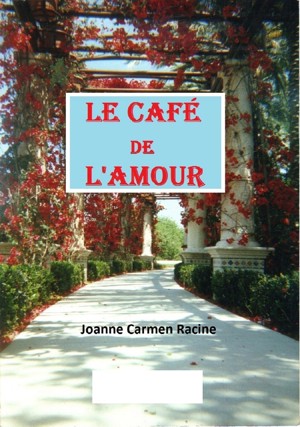 Le Cafe de l'Amour
by

Joanne Racine
Price:
$4.99 USD.
Words: 79,810.
Language: Canadian French.
Published: December 24, 2012
. Categories:
Fiction
»
Romance
»
Adult
Voici une des plus belles histoires d'amour nouvel-âge entre Jeanne Morin and Cédric Carrington. Jeanne travaille dans un Café en ville et rencontre un homme très spécial. Elle découvre qu'elle a vécue auparavant avec cet homme dans une autre vie. Réussira-t-elle à l'ouvrir à son amour?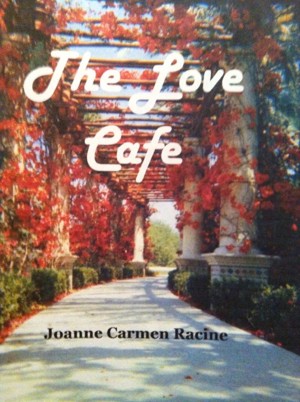 The Love Cafe
by

Joanne Racine
Price:
$4.99 USD.
Words: 76,740.
Language: English.
Published: December 10, 2012
. Categories:
Fiction
»
Romance
»
Adult
Jane was hired at a Cafe in town and met a very special man. She fell in love with him and try to awaken him to her. He becomes very sick and heals from cancer. She discovers that she had past lifetimes with him and that they were in love before. Will she be able to awaken him to her and find love again in this lifetime.