J.K. Hogan
J.K. Hogan has been telling stories for as long as she can remember, beginning with writing cast lists and storylines for her toys growing up. When she finally decided to put pen to paper, magic happened. She is greatly inspired by all kinds of music and often creates a "soundtrack" for her stories as she writes them. J.K. is hoping to one day have a little something for everyone, so she's branched out from m/f paranormal romance and added m/m contemporary romance. Who knows what's next?

J.K. resides in North Carolina, where she was born and raised. A true southern girl at heart, she lives in the country with her husband and two sons, a cat, and two champion agility dogs. If she isn't on the agility field, J.K. can often be found chasing waterfalls in the mountains with her husband, or down in front at a blues concert. In addition to writing, she enjoys training and competing in dog sports, spending time with her large southern family, camping, boating and, of course, reading!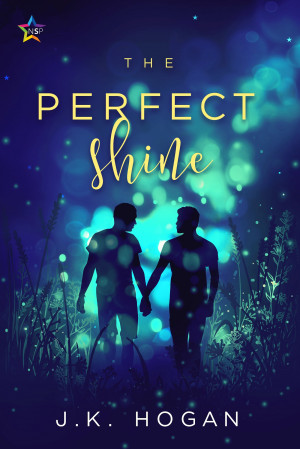 The Perfect Shine
by

J.K. Hogan
Jackson Meade was a shy, awkward kid just trying to survive a high school with too many bullies and too few friends. Now that he's in college, his eyes have been opened to a whole world of possibilities, especially those regarding love and sexuality. However, he can't enjoy any of it since he's been separated from his best friend.