J.M. Phillippe
Biography
J.M. Phillippe spent the early part of her life in the deserts of Santa Clarita, California where she learned about fire season and idolized She-Ra; her adolescent/young adult years in the ever-green Seattle suburbs where she gained an appreciation for walking in the rain and earned a degree in Journalism and Creative Writing; and her early twenties in Los Angeles where she tried to make a go of it as a freelance writer and thus learned a great deal about being an administrative assistant before ending up in public relations. Then she did the most LA thing she could think of — she moved across the country to go to graduate school in New York City. She has settled in Brooklyn, New York and became a licensed masters social worker and works as a family therapist. She spends her free-time decorating her tiny apartment to her cat Oscar Wilde's liking (which consists of having lots of interesting things to lay on), drinking cider at her favorite British-style pub, and training to be the next Karate Kid, one wax-on at a time.
Where to find J.M. Phillippe online
Books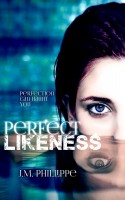 Perfect Likeness
by

J.M. Phillippe
Perfection can haunt you... Quick-witted 24-year-old Allyson Smart is the perfect woman -- in her dreams. In real life, Ally has to deal with the clumsiness of her size-16 body, the good intentions of her over-achiever best-friend, and the condescending attitude of her too-cool little sister. But when the fantasized version of herself shows up in her bathroom mirror, calling herself Allison (with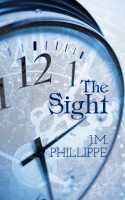 The Sight
by

J.M. Phillippe
A chance encounter on a bus leads a woman passing as an economics professor down a path she knows she can't follow.
J.M. Phillippe's tag cloud