Pete Bowen
Biography
Growing up in the small town of Hamilton, Massachusetts, Bowen graduated from the University of Massachusetts and headed west. When the car broke down in Vail, Colorado, he stayed three years. After getting an MBA from University of Northern Colorado he wound up in the San Francisco Bay Area, working in marketing for high tech firms. He's the father of Patrick and Leslie and when they flew the coop, he headed for Thailand. He lives in Phuket with his Thai wife and thanks Buddha for his fulfilling life in a beautiful place.
Smashwords Interview
Books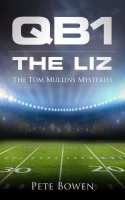 QB1 and The Liz: The Tom Mullins Mysteries
by

Pete Bowen
The best seller QB1 in a special second edition that includes book two in the astonishing Tom Mullins Mysteries. QB1 plunges the wise cracking Tom Mullins and the young genius Roger into the thrilling world of pro football. The action continues as the mystery and suspense moves to the entertainment industry in The Liz. You wanted more of these detectives, just try and put this down.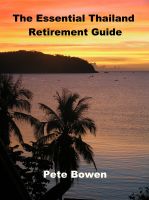 The Essential Thailand Retirement Guide
by

Pete Bowen
A concise and colorful "How-to" manual for a successful retirement in Thailand. All the information you'll need is here. Topics include: visa requirements, budgets from $1000 a month, the fascinating Thai people, the food, the women, driving, religion and 100's of everyday tips to make the retirement transition to the "Land of Smiles".
Pete Bowen's tag cloud