Joel Plue
Biography
Joel Plue is a Producer/Writer whose work includes Silent But Deadly, starring Jason Mewes, William Sadler and Jordan Prentice; as well as Mineville, starring Paul Sorvino, William Sadler and ABC's Nick Wechsler. Joel has appeared on several National Television shows such as MTV's TRL, Nick News, Hardcopy and Talk Soup. Joel is the CEO and Founder of Plue Entertainment, Inc., an independent production company/distributor which will be producing The Fallen Kingdom and Antarctica.
Where to find Joel Plue online
Books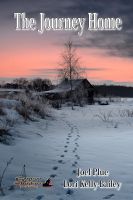 The Journey Home
by

Joel Plue

&

Lori Kelly Bailey
After witnessing the slaughter of her village at the hands of the German Soldiers, little Anya must escape and journey alone across the frozen Russian tundra through a blizzard of epic proportion. Starving and slowly freezing to death, Anya will struggle to separate hallucination from reality. Each day presents a greater obstacle and another lesson learned in survival.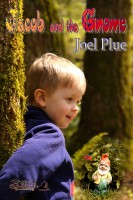 Jacob and the Gnome
by

Joel Plue
Through the innocent eyes of a child comes A NEW STORY of hope that will take you places you've only dreamed of.
Joel Plue's tag cloud