John B. Rosenman
Biography
John was an English professor at Norfolk State University where he designed and taught a course in how to write Science fiction and Fantasy. He is a former Chairman of the Board of the Horror Writers Association and has published 300 stories in places such as Weird Tales, Whitley Strieber's Aliens, Fangoria, Galaxy, The Age of Wonders, and Hot Blood. John has published two dozen books, including SF action-adventure novels such as Beyond Those Distant Stars and Speaker of the Shakk (Mundania Press), A Senseless Act of Beauty and Alien Dreams (Crossroad Press), and the Inspector of the Cross series and The Amazing Worlds of John B. Rosenman (MuseItUp Publishing).
Where to find John B. Rosenman online
Books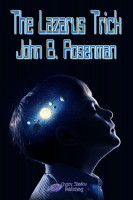 The Lazarus Trick
by

John B. Rosenman
When Tommy discovers Mark's terrifying abilities, will he remain his friend or run?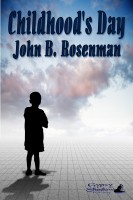 Childhood's Day
by

John B. Rosenman
Suppose you could have yourself reborn at the age of seven so your childhood self could help you cope with crippling guilt for the death of your father -- would you do it? And would it be fair to the boy you once were, especially since he will live only one day?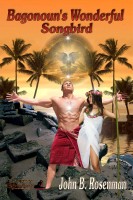 Bagonoun's Wonderful Songbird
by

John B. Rosenman
An old man and a young girl are unlikely lovers, but what happens when a magical bird starts to sing? Bagonoun's Wonderful Songbird is an improbable love story that takes place on the island Nauru in the South Pacific. Sometimes miracles come true.
John B. Rosenman's tag cloud