Jack L. Pyke
Biography
Jack L. Pyke blames her dark writing influences on living close to one of England's finest forests. Having grown up hearing a history of kidnappings, murders, strange sightings, and sexual exploits her neck of the woods is renowned for, Jack takes that into her writing. Having also learned that human coping strategies for intense situations can sometimes make the best of people have disastrously bad moments. Redeeming those flaws is Jack's drive, and if that drive just happens to lead to sexual tension between two or more guys, Jack's the first to let nature take its course.
Where to find Jack L. Pyke online
Series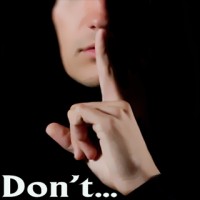 Don't...
by

Jack L. Pyke
Gray Raoul is a Master Dom to the Masters' Circle, a master who not only trains other men in the art of domination but also interrogation techniques for MI5. He's a man comfortable with power and used to exercising it with precision. Expert submissive Jack Harrison also works in the Master's Circle, helping train rookie doms and reminding them that submissive doesn't mean weak. Jack trusts Gray with almost everything, relying on Gray's discipline to keep his own life from falling into chaos. Gray isn't the only man Jack's involved with, though. Jan Richards is the comfort that contrasts with Gray's control, giving Jack a place outside the hierarchy of master and submissive. When the skeletons come marching out of Jack's closet, they set off a chain of events and revelations that shake each of these men's worlds.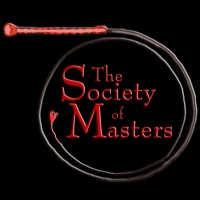 The Society of Masters (A Shared BDSM World)
by

Lynn Kelling


&

Jack L. Pyke
In the shadows, behind the scenes of the world you know, exists a secret world of professional domination and submission. All over the world, there are men who love men, who also love pain and discipline. Some are masters; some are willing slaves. Others… not so willing. One thing they all have in common is a desire to seek others with their inclinations, to seek respite and satisfaction among the society of masters. The Society of Masters is an overlapping, multi-author universe exploring the men of this world. In the world of The Society of Masters, major "players" include: 1) The Masters' Circle is an exceptionally discreet English gentlemen's club, with members placed in the highest positions in British government and society. 2) The Company is an American criminal cartel, supplying prostitutes to rich men and women with exotic tastes and hardcore fantasies. 3) Diadem is a fetish club and pornography studio. 4) Manse is an exclusive gay nightclub where the Doms and subs come out on Saturday nights.
Books
Jack L. Pyke's tag cloud