Jacques Guerin
Biography
Jacques Guerin
Mr. Guerin has worked as an advertising executive, agency producer, marketing researcher and think tank scientist and executive. He has produced documentaries from the U.S. to the Middle East, commercials and public service announcements featuring celebrity talent, animation and special effects. His father was a career diplomat and his mother was a dancer and singer appearing in nearly fifty feature films through the 1940's. Jacques traveled the world with his parents, mostly throughout Latin America and Africa. It was during those years that he met Chi, after whose true story this book was conceived. The author has finished a second novel, now in editing, and is working on a children's book he hopes will allow youngsters to inspire themselves to a better diet and exercise paradigm.
Books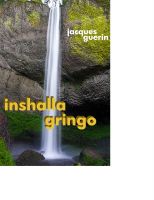 Inshalla Gringo
by

Jacques Guerin
Price:
$2.99 USD.
Words: 121,470.
Language: English.
Published: March 28, 2012
. Categories:
Fiction
»
Adventure
»
General
A sixteenth century Spanish sailor's chest reopens a four century old, sometimes contentious, buddy story fueled by the lost gold of the Conquistadors. Inshalla (Arabic for God willing) Gringo is one of a series of Govón and D'Arcy adventures and mysteries that unfold in the rainforest of the Amazon, the shadows of the Andes, and even the Arabian deserts.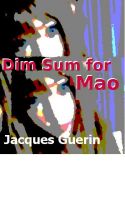 Dim Sum for Mao
by

Jacques Guerin
In 1949 China, just outside the Forbidden City, Chi and Lu, nine-year-old daughters of privilege are sheltered by a loving family, servants and exotic aunts, like opium-addicted Jade. The red revolution is rising just outside the walls of their cloister. Salvation will come in the forms of the crimson-clad nuns of Sacre Coeur, a charmed necklace, a mysterious green-eyed hawk, and Mao himself.
Jacques Guerin's tag cloud