James C. Dunn
Biography
James Dunn is a freelance writer and author of the Gilaxiad Series. He lives in Manchester, UK, where he spends a good deal of his time reading, writing, daydreaming, and describing himself in the third person. Inspired by writers such as Arthur Conan Doyle, Tolkien, Asimov, and Crichton, he hopes to continue writing for as long as he can grasp a pen, and further still.
Series
Books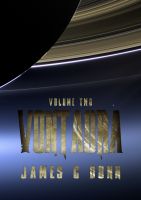 Vontaura
by

James C. Dunn
Crilshar has risen. Titan has fallen. The Alignment is at war. Following the horrors of Erebus, Anna Berenguer and Antal Justus return home. One to Titan, the other to Earth. Reunited with his old crew, Justus is driven by the guilt of losing Peter Marx, and races headlong into a fight with an enemy beyond his wildest nightmares.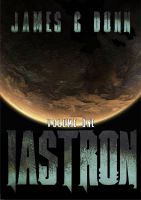 Iástron
by

James C. Dunn
(5.00 from 2 reviews)
Two-hundred years ago the powerful Iástron race disappeared. Fifty years ago it died out completely. Darkness followed. War and death and suffering, born of prejudice and fear, fills the Four Systems. Crilshar's power grows. The Systemal Alignment trembles. Titan, the only force able to fight back, has never been weaker.
James C. Dunn's tag cloud