James L. Wolf
Biography
James L. Wolf hails from the busy corner of sex and gender. In other words, he is a Radical Faerie with a degree in Women Studies. He has written hormone and surgery letters to help people transition from one gender to another, and has letters of his own. James lives in the SF Bay Area.
Where to buy in print
Series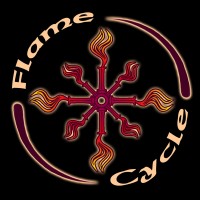 Flame Cycle
by

James L. Wolf
The Flame Cycle tells the story of the Flame—shape-shifting sexual mystics chosen by the goddess Pelin—throughout the history of Uos. The Flame have been, at times, advisors to royalty, sex slaves, and the targets of genocide. The lives of the Flame are woven through more than four thousand years of history on the world of Uos. The Flame reincarnate eternally, recovering the memories of all their past incarnations in each new life. James L. Wolf creates a vivid portrait of the history of this world as seen through the eyes of the Flame. They've seen Uos in all its glory and shame, through conflicts between gods and kings, revolutions in politics, culture, and science, and the most intimate details of human lives.
Books
James L. Wolf's tag cloud