J. S. Anderson
Biography
J. S. Anderson lives and writes in Longview, Washington. He has a lifelong interest in western religions and cultures. An aficionado of art, good food, and music (vocal music and the blues draw him most), he enjoys remarkable architecture and learning about the creative, artistic, and cultural forces that contributed to significant buildings and their surroundings. An amateur photographer, he is drawn to colors and enjoys finding the odd picture and the unusual point of view. Check out his web page a: www.jsandersonauthor.com.
Where to find J. S. Anderson online
Books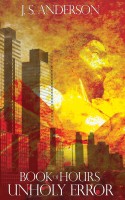 Book Of Hours: Unholy Error
by

J. S. Anderson
Brother Alphaios finds a mysterious parchment thrust into the Book of Hours. Upon learning its origin, he must save it from both the Catholic Church and its owner. His brothers are told their cloister is to be sold, their future uncertain. He meets a couple grappling with being driven from their home, and an ataxic young woman driven to create an enormous reproduction of Gustave Klimt's Hope II.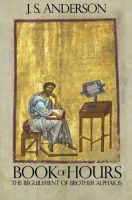 Book of Hours: The Beguilement of Brother Alphaios
by

J. S. Anderson
(4.00 from 1 review)
When Brother Alphaios comes to a great American city to recreate the Book of Hours, he must discover both its origins and the heresies that kept it hidden away for six hundred years. Finding himself an unwelcome guest in a cold, dour monastery, he becomes beguiled both by the audacious fifteenth-century illuminator he calls Jeremiah and the characters he encounters in the vast, chaotic city.
J. S. Anderson's tag cloud