Jamie Cortland
Biography
Weslynn McCallister, pseudonym, Jamie Cortland was born in Evansville, Indiana and raised in Roswell, New Mexico. A published novelist and an award winning poet, she is a member of Sisters in Crime, the Mystery Writers of America, and is a founding member of the Florida Writers Association.

Educated in the fine arts, she has worked as a high fashion model, graphic designer, and as a real estate agent. Her hobby is ballroom dancing. Today, she lives in southwest Florida near the Gulf of Mexico.
Books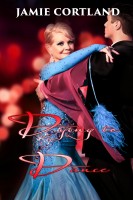 Dying to Dance
by

Jamie Cortland
Char and Diana Mansville, two sisters in their early twenties, lose their parents in a tragic accident. Finding themselves on the brink of financial disaster, they re-locate to southwest Florida to live with their aunt, a beautiful and wealthy ballroom dancer.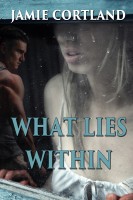 What Lies Within
by

Jamie Cortland
Swept away by James and his incredible charm, Evelyn Valentino is taken on a whirlwind courtship. Warned by her parents and friends to go slowly, she ignores them. Caught in his web he drops his mask and Evelyn discovers he is not the man of her dreams, but the hideous creature of her nightmares. Her only thought is of escape.
Jamie Cortland's tag cloud