Jan Gayle
Biography
Jan Gayle was raised in a small farming community in central Illinois. Upon graduating from college with a B.S. in social studies education, Jan joined the U.S. Air Force. She later accepted a commission and served for twenty years as an Air Force officer. As a new lieutenant, she deployed to Desert Storm. She returned to the Middle East for another deployment to Operation Iraqi Freedom fourteen years later. While on active duty, Jan visited over forty countries and was assigned to locations all over the United States. She continues to work for the Air Force as a civil servant, but her true passion is her small woodworking business where she builds custom wood furniture. Jan lives with her wife Jules and their two boys. She started writing on a dare and was immediately hooked. Live and Love Again is Jan's debut novel.
Where to buy in print
Books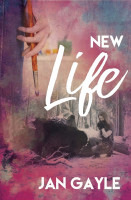 New Life
by

Jan Gayle
Trigena and Karrie are having a baby, but the stress of becoming a mother and the impact on their relationship might be too much for Trigena.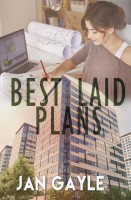 Best Laid Plans
by

Jan Gayle
Nicky and Lauren are meant for each other, but Nicky's haunting past and Lauren's societal fears threaten to derail all possibilities of a relationship.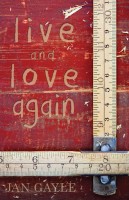 Live and Love Again
by

Jan Gayle
Even after three years, Sarah Jarret struggles every day with the death of her long-time partner. Her tough exterior and extreme independence has made her almost completely isolate herself, but Sarah may finally be beginning to get herself back together. Her small custom furniture building business is showing real potential and forcing her out of her comfort zone.
Jan Gayle's tag cloud