Janet Walkinshaw
Biography
Janet Walkinshaw benefitted from an upsurge of interest in Scottish writing in the 1980s and in particular from attending over a couple of years a regular and inspirational writers' workship led by James Kelman. From then on her short stories began to be published in various anthologies. Her short stories and plays have also been broadcast on BBC Radio. These were gathered together in her collection Long Road to Iona & Other Stories.When preparing the book for publication she was surprised to find how many of the stories are about running away, and she wonders whether this is the human condition.
Some of the short stories have won prizes, e.g. the Radio Clyde Short story competition, MacDuff Crime Short story (judged by Ian Rankin), and Writing Magazine's Crime Short Story competition. She has been awarded the Writer of Writers prize by that magazine. She has won the Scottish Association of Writers shield for a radio play (the play was subsequently broadcast on Radio 4). One of her stage plays was joint winner of the Rowantree Theatre Company play competition, and she has been a finalist twice in the Waterford Film Festival competition for a short film script.
She has been able to indulge a lifelong obsession with the history of religion and in particular with the Reformation in her novel Knox's Wife, in which she recounts the events of the Scottish Reformation through the eyes of the wife of the principal mover and shaker. This was meant to be a one-off, but she became so deeply engrossed in the 16th century and the people of the time that she has now published The Five Year Queen, a novel about Mary of Guise and her marriage to James V, King of Scots. Janet has now begun work on a third novel set in the same period.
Janet considers herself privileged to live in Wigtown, Scotland's national book town. 'Everybody is an avid reader, and every second person you meet is a writer, so I am surrounded by congenial and like-minded people,' she says.
Books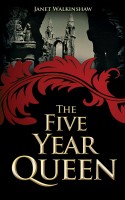 The Five Year Queen
by

Janet Walkinshaw
Set in 16th century Scotland this novel tells the story of the short turbulent marriage of Mary of Guise and James Stewart, King of Scots,against a background of threats of war from Henry VIII of England the Protestant Reformation.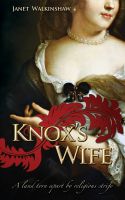 Knox's Wife
by

Janet Walkinshaw
A historical novel set in Tudor England and Reformation Scotland, at a time of religious and civil turmoil. The story of Marjorie Bowes, an English heiress who fell in love with revolutionary Scottish preacher, John Knox, and how they led the fight for freedom in Scotland.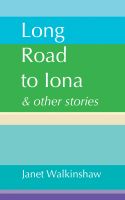 Long Road to Iona & other stories
by

Janet Walkinshaw
Collected together for the first time are short stories from this award winning author. Some of the stories have been previously published in anthologies or broadcast on BBC radio 4. Many are new.
Janet Walkinshaw's tag cloud