Jasmine Long
Biography
Jasmine Long enjoys reading and has a collection of flash fiction stories. She writes both romance and whodunits. She also loves horror, fantasy and science fiction and plans to write books in those genres too. Inspired by nature, she takes the liberty to capture the moments with every opportunity that comes her way through photography.
Smashwords Interview
Books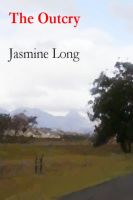 The Outcry
What would you do if you had an important decision to make, even if it meant you might loose everything you built your life on? Lukas Baily has only one chance to make things work the choice he makes will determine the outcome of his future.
Jasmine Long's tag cloud