Jason Nevercott
Biography
Hello, my name is Jason Nevercott. Like most people, I have always had ideas for stories.

North End came to me in a dream. I was on a tube, which stopped at a disused station, where bad things began to happen. The rest of the story my imagination took care of - eventually.

The Destiny of Matthew was a result of visiting an art gallery and being mesmerised by a picture of a woodland scene. My memories of being a teenager and interest in history sorted out the rest.

Anyway, I hope you enjoy them. If you want to give me any feedback then please e-mail me at Jasonnevercott@yahoo.com.

Thanks for taking the time to read my books.
Books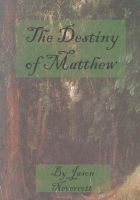 The Destiny of Matthew
by

Jason Nevercott
When teenager Matthew reluctantly agrees to go on a short holiday to Vienna with his parents, he thinks it will be just 'another experience'. But soon after he visits a museum, he realises that his life will never be the same again.
North End
by

Jason Nevercott
(3.00 from 1 review)
As teenage student Tom Murray makes his way home in the wet and windy late night, he is looking forward to a lazy week off from his studies. But after he falls asleep on an empty tube train, the piercing screams of a young female wake him up. He stumbles into a dark tunnel towards the source of the screams. But when he finds them he cannot believe what he is seeing...
Jason Nevercott's tag cloud