Jay Girgis
Biography
Jay Girgis Was born in North Wales to Coptic Egyptian convert to presbyterianism who fled Muslim prejudice and Jamaican Mother whom fled to escape hatred being generated from a democratic socialist leader in power at the time. When he was 7 due to his father's Job Jay's family migrated to Trinidad & Tobago. However, Trinidad's hot climate was too much for his mother to handle. She would get horribly sick due to the heat. So when Jay was 9 his family moved once again, this time back to Jamaica since it had been circa 20 years since the politician who chased her out of Jamaica had been in power and Jay had family living in a colder part of Jamaica called Mandeville at the time which is where he currently lives. In Jay's Teens when all of the other teens were becoming obsessed with sexual activities, drugs, and video games Jay was developing a fondness for fiction, Martial arts, entertaining people, and history. This would be when the works of certain writers that influenced the Berberian would come into play, these writers are: Masashi Kishimoto, Nobuhiro Watsuki, Atsushi Okubo & Robert Spencer.
Books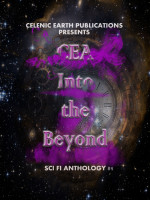 CEA Into the Beyond Volume 1
by

Celenic Earth Publications

,

Shaun Jooste

,

Dean Clark

,

Wesley Jade

,

Jay Girgis

, &

MK Clark
The latest Celenic Earth Anthology brings you science fiction short stories from five different authors, featuring time loops, space travel and mystery.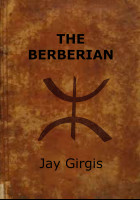 The Berberian
by

Jay Girgis
It is 698 A.D. Follow the Berber Itri as he flees from the Arab invasion of Carthage and joins with Christian fighters, while he and Laila grow in love and he has to face his brother in battle.
Jay Girgis' tag cloud