Jazz Singh
Biography
Jazz Singh loves to travel and takes every opportunity she gets to see a new place. She has done many things in her life from training behavioral skills to working in the world of fashion. She believes life is all about trying the untried and her curiosity has had her rappel down a mountain face and zip-fly across deep valleys.

She believes there is no age for love; it can happen anytime. While she loves reading, there is no favorite genre, she goes through phases and can move from philosophy, to spiritual books, to science fiction and then on to historical dramas. Writing romance has been a dream. Putting to paper the myriad love stories around is something she loves doing.
Books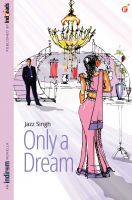 Only a Dream
Varun's sudden reappearance in Rhea's life has suddenly made things so complex…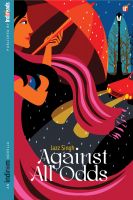 Against All Odds
He comes from the world of the rich and famous while she is a small-town girl. It doesn't help that his mother dislikes her intensely. Can they overcome the odds?
Jazz Singh's tag cloud