Jean Young
Biography
Jean Young was born in Wenatchee, Washington, and lived most of her life in the Seattle area in the log home she and her husband built in the 1960s. A retired senior center director, Jean filled her time with volunteer work, reading, gardening, spending time with her children, grandchildren, and great-grandchildren, and international travel. Memorable trips she took included a year in Japan and a summer in Ghana teaching sewing at a high school. Jean passed away in September of 2016.
Books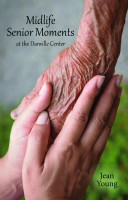 Midlife Senior Moments, At the Danville Center
by

Jean Young
When recently widowed, forty-five year old, Anne Farley decides to volunteer at the Danville Senior Center, she finds she may have bitten off more than she can chew. In addition to her new job, she must deal with her grief, learn to manage her finances, and maintain her home on her own. There are many bumps in the road as she adjusts to her new life.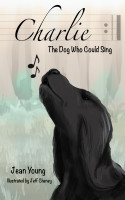 Charlie, the Dog Who Could Sing
by

Jean Young
Charlie is a Cocker Spaniel, who loves to sing. Unfortunately, the neighbors aren't fond of his voice. Chelsea and Taylor, Charlie's owners, love him dearly and decide to move to the country where Charlie can sing to his heart's content. He makes four new canine friends who appreciate his singing, and they chase coyotes, encounter a bear, and protect their families from danger.
Jean Young's tag cloud