Jeff Carter
Biography
Jeff Carter is the nom de plume of Isaac Marcus. He is fifteen (going on sixteen). He is having difficulty writing this in the third person, and hopes you enjoy his writin. He lives in Concord and Oakland, California, has three great sisters, and loves too many other people to mention them all.
Books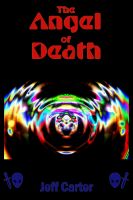 The Angel Of Death
Alex looks like your everyday teenager: overconfident, trying to look cool while getting thrown out of the bar, etc. But it's all a sham—he's a newly declared assassin with one of the top organizations in the world. His life gets even more exciting when he's pulled into a plot to enslave the world. Alex will have to use all of his freshly taught skills on his journey to become the Angel of Death.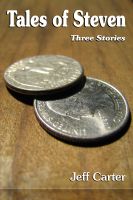 Tales of Steven
Three stories of a man who finds even the most menial tasks turning into wild adventures. Parental Advisory Notice: this book contains scenes and themes concerning violence, and includes sporadic vulgarity/profanity, which may not be suitable for younger teens.
Jeff Carter's tag cloud