Jeff McElroy
Biography
Author Jeff McElroy received his MFA in Creative Writing from Antioch University. He won First Place in the Writer's Digest Short Story Contest for "Brown Pride." His stories "The Tipsy Fox" and "Song of the Earth" were selected to represent the Antioch MFA Program at the 2008 and 2009 AWP Awards. "Goofyfoot" was adapted to film, screening at the Ventura, Santa Cruz, Santa Barbara, San Diego and Newport Beach Film Festivals, and winning the Audience Award for Best Dramatic Short at the Valley Film Festival in Hollywood. Jeff is a regular contributor to Wetsand.com, one of the largest surfing websites in the world. "Californios" is the first published collection of his short stories.
Where to find Jeff McElroy online
Books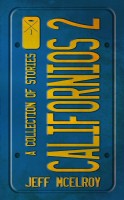 Californios 2
by

Jeff McElroy
By popular demand, Californios 2 is Jeff McElroy's sequel to the IPPY Gold Medal-winning short-story collection, with its ragtag cast of characters exploring ocean, mountain, desert and concrete sprawl.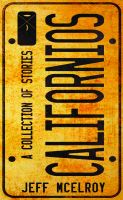 Californios: a surf noir collection
by

Jeff McElroy
With surfing at its core, the stories collected in Californios reach beyond the ragged sun-bleached periphery of surf-culture, into the lives of shiftless coastal dwellers and migrant field workers. Jeff McElroy channels the Bob Dylan-esque drawl of the West Coast vernacular, creating a world far removed from beach blanket bingo.
Jeff McElroy's tag cloud