Jenny Lynn
Biography
Jenny Lynn is a wife and mother as well as an author of clean, contemporary fiction. She loves all things coffee, books, and Jesus. When she's not writing you can find her playing soccer with her family or baking up new recipes in the kitchen. "Second Chances" is the first installment of the Oaktown Series, her debut Christian novellas. On August 4th, 2018 the sequel, "The Real Thing", will be released for publication on Amazon, Smashwords, and other retailers. To keep up with what she's doing, follow Jenny Lynn at her website, www.AuthorJennyLynn.com!!!
Where to find Jenny Lynn online
Series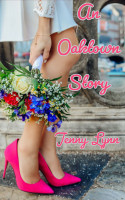 An Oaktown Series
by

Jenny Lynn
Grace, Leah, and Emily all live in a small town in Tennessee where everyone knows everything about each other called, Oaktown. This series follows these three girls on their journey for love, friendship, and adventure as they go through the ups and downs of the life of a young adult.
Books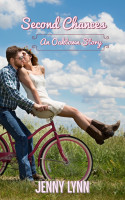 Second Chances: An Oaktown Story
by

Jenny Lynn
Grace decides to return to her hometown in Oaktown, Tennessee after running away as a teen a few years ago leaving behind not only her parents, but her baby. She had made a lot of mistakes in the past, but Brooke was not one of them. She was determined to seek redemption and be the mother that Brooke needed. Along the way she finds love in an unexpected place, but is there too much history there?
Jenny Lynn's tag cloud