Jeremy Cook
Biography
I grew up in southern New Hampshire and attended a Waldorf school until 8th Grade. It was there that I got my affinity for creative writing. I attended a Catholic High School and moved immediately to Hawaii after I graduated. I moved down to Orlando in where I was a boat skipper at JAWS, a safari driver at Animal Kingdom and overall theme park grunt. After graduating from the University of Central Florida, I entered the teaching field, during which time I graduated with a Masters in Education from Rollins College. I taught elementary school for in Central Florida before accepting a teaching job in Bern, Switzerland. I currently reside in Southern Maine.
Where to find Jeremy Cook online
Books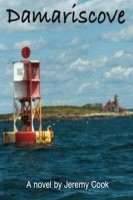 Damariscove
by

Jeremy Cook
The island of Damariscove becomes a safe haven for a teenager named Aran Brown when a massive viral outbreak ravages the mainland. With his supplies dwindling and his options limited, he and his two companions realize that they will eventually have venture out to survive. But what they find on the mainland is far beyond their worst fears, facing choices that no child should ever have to face.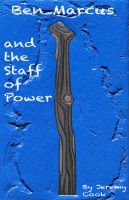 Ben Marcus and the Staff of Power
by

Jeremy Cook
Ben Marcus is not your typical teenager. He is socially awkward, crippled and collects canes. When a new cane sparks a series of terrible events at school, Ben and his high school professor must embark on a quest to discover the truth behind them. What they find is a secret that could unravel the fabric of modern belief.
Jeremy Cook's tag cloud