John Jackson
Biography
A third generation Mississippian, John Fenwick Jackson is a retired University teaching physician and is author or co-author of over 100 scientific medical journal articles, book chapters and a medical genetics book. He grew up hunting and fishing the Yockanookany River, swam in creeks and played cornet in the school band. He attended Ole Miss and Tulane School of Medicine, had a residency in Internal Medicine and a postdoctoral cancer research fellowship at the University of Mississippi Medical Center. He joined the faculty of Tulane, did a postdoctoral fellowship year in medical genetics at Uppsala University in Sweden. Returning to the UMMC faculty, he established the first cytogenetics laboratory in Mississippi. John is a founding fellow of the American College of Medical Genetics, and retired as Professor and Chairman of the Department of Preventive Medicine. He and his wife Mary have two daughters, Karen and Jean, a son Marshall, four grandchildren and one great grandson. He and Mary live in Jackson, MS, where he tends to a tree farm a couple of miles from the Pearl River. He paints, builds gourd banjos and banjolas in his backyard workshop, and occasionally writes. Pearl River is his first novel.
Books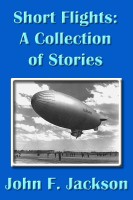 Short Flights: A Collection Of Stories
by

John Jackson
Short Flights begins with a fictionalized version of a U.S. Navy blimp blown from Texas to Mississippi in a storm. Next come the repair of an ancient cotton compress; a physicist's global experiment; an animal's spirit arising from beneath a home; a moonshiner's son; a backwoods patriarch and his game cocks; an extortion plot; a drug drop gone awry; and a sensitive story of cancer victims.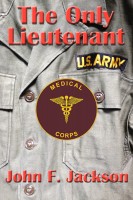 The Only Lieutenant
by

John Jackson
A young physician enters the U.S. Army Medical Corps for his draft-deferred obligatory service in a dilapidated dispensary building for troops going overseas. The assigned corpsman and an army carpenter trying to improve the building incur multiple comical mishaps and have additional antics involving a local strip joint. The addition of a female medical officer complicates the situation.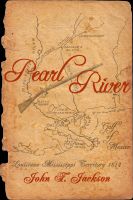 Pearl River
by

John Jackson
Price:
$1.99 USD.
Words: 79,090.
Language: English.
Published: April 3, 2014
. Categories:
Fiction
»
Historical
»
USA
A Virginia-born physician returns from a surgical apprenticeship in Paris, vowing to avenge his father's death at the defense of Washington in the War of 1812. Returning by way of the Gulf of Mexico, he travels along the Pearl River searching for General Andrew Jackson's army. Befriended by Choctaw Indians, he is guided to the army and joins to participate in the Battle of New Orleans.
John Jackson's tag cloud