Jill Shultz
Biography
Jill Shultz is a novelist, freelance editor, and writing coach. She holds a B.S. in Biology from Cornell University and M.S.T. in Environmental Sciences from Antioch University. For most of her career, she zigzagged between environmental and arts organizations; some of the strange but true consequences can be found on her website, http://www.JillShultz.com.
Where to find Jill Shultz online
Books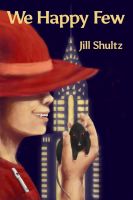 We Happy Few (Short Story)
by

Jill Shultz
The Pied Piper has a supernatural ability to catch rats. He's a vampire. It's a good living until an unpaid bill in Hamelin and his revenge--kidnapping the kids and turning them into vampires--backfires and he has to flee Europe with his kids. Jack follows in his father's footsteps. Until the Piper's girlfriend sparks a fight between father and son. Jack must decide what he'll sacrifice for love.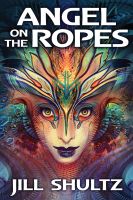 Angel on the Ropes
by

Jill Shultz
Dazzling trapeze artist Amandine Sand leads a perilous double life. Will her secret--and her choices--save her planet or ruin it?
Jill Shultz's tag cloud