J.M. Earl
Biography
I live with my family in a small town in Ohio. I have a love for animals, as can probably be figured out by looking at my profile picture. I have a lot of hobbies, including creating several forms of art, playing guitar, listening to music, and doing basic clothes design. I also enjoy both reading books and writing creatively. Over the summer, I volunteer at my local nature park, and at my local public library. During this time, I am also an assistant coach to a t-ball team in the local Jr. Softball League. I find outdoor activities such as swimming, hiking, and going on nature walks to be a great way of clearing my mind.
Smashwords Interview
Books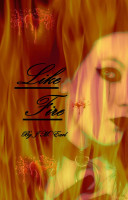 Like Fire
by

J.M. Earl
Teen genius, Cody Timesly, finds himself oddly drawn to the new girl at Wayson High School. He attempts to investigate the situation further, and to understand why she has such a "magnetism" about her...but he only finds more questions, as strange things begin happening at the high school shortly after the girl's arrival. Follow Cody Timesly, while he dives into the puzzle that is Lizzie Hail.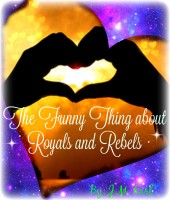 The Funny Thing about Royals and Rebels
by

J.M. Earl
Follow the one-year long story of polar opposites, Jazmine F'early and Xavier Saiter, as they fall for each other and navigate all the crooked and rocky roads that life often forces people to take. Xavier and Jazmine care for each other greatly. They also help each other more than can even be imagined. But with the problems that they constantly face, can their relationship actually work?
J.M. Earl's tag cloud