Jodee Steffensen
Biography
Jodee Steffensen lives with her ghost cat, Boo, in Midvale, Utah. To date, six people have seen Boo, including two roommates and her two sons. But other than that, he remains a mystery. Jodee loves being outdoors bike riding, swimming, hiking, scuba diving, and golfing. She also loves teaching and sharing my books with my middle school students.
Where to find Jodee Steffensen online
Books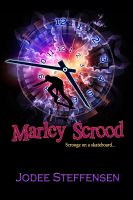 Marley Scrood
by

Jodee Steffensen
Scrooge on a skateboard. This is a modern version of "Christmas Carol." Young Marley is always in trouble, especially when his dead best friend, Jake, pays him a visit. Marley tells his own story by saying: "I was dead. There was no doubt about that. The principal had already called my parents and had my parole officer on the phone. They had friggin' videotape evidence, no less. Crap!"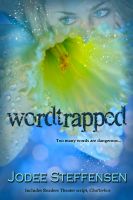 WordTrapped
by

Jodee Steffensen
Everyone loves Echo, but she talks too much. Everyone loves Narcissus, especially Narcissus. When Hera discovers Echo's deceit, she curses Echo to repeat only the words she hears. Then Echo falls in love with Narcissus, but Narcissus never says what Echo wants to say. Tragically, Narcissus falls hopelessly in love with his own reflection. Can Echo save him?
Jodee Steffensen's tag cloud