Joseph C. Ellers
Biography
Ellers was born in West Virginia but has lived most of his life in South Carolina. He has a strong background in government and has dabbled in law enforcement, as well. He has authored numerous books including:

The Best Distribution Sales Book Ever NAW (2009)
The Sales Manager's Handbook Chief Executive Network (2002)
The Legend of Satan's Hound (Novel) Land of the Sky Books (2002)
Nominated for an Edgar Award
American Government: Making the Case for Federalism 1stBooks.Com (2000)
Strom Thurmond: The Public Man Sandlapper Publishing (1993)
Market-Driven Manufacturing (with F. Paul Clipp) Institute for International Research (1990)
Getting to Know Clemson University… Blueridge/Sandlapper (1987)
Coauthorship of numerous courses for the National Management Association including Implementing Process Improvement (1994).

Ellers is a member of Mystery Writers of America. When not writing, he serves as the director of Palmetto Associates, a training and consulting firm with customers throughout the world.
Books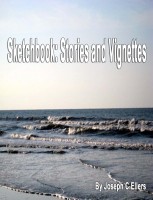 Sketchbook: Stories and Vignettes
by

Joseph C. Ellers
Price:
$1.99 USD.
Words: 20,420.
Language: English.
Published: July 11, 2014
. Categories:
Fiction
»
Classics
The stories and vignettes presented here span about 30 years of writing. Some of the stories come from my Ernest Hemingway phase. You can also find some crime, inspiration and a few attempts at humor. The stories are interspersed with some short vignettes. Without exception, all of the stories attempt to show some aspect of the uniquely human condition we call "life."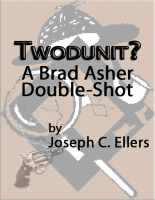 Twodunit? A Brad Asher Double Shot
by

Joseph C. Ellers
Brad Asher solves mysteries the old-fashioned way--by detecting. Assisted by an attractive operative, Kate Vaughn; the crime-solving duo gets the bad guys and gals on a regular basis. In the first novella, we are introduced to the team as they try to solve the murder of Kate's college pal. In the second, we follow Brad and Kate as they try to get the to the bottom of the business of murder.
Joseph C. Ellers' tag cloud