Joe "Tuffy" Tofuri
Biography
JOE "TUFFY" TOFURI is a retired USAF Master Sergeant and Vietnam Veteran.

Tuffy is the published author of six books. His last book was released in May of 2011 entitled: Tuffy's Heroes-Revised Edition published by Mentor Enterprises, and is endorsed on the front and back covers by famed film & TV actor "Gunny" R Lee Ermey.

One of his books entitled The Ninth Commandment won a silver medal from the Military Writers Society of America (MWSA) in 2005.

Tuffy has been a licensed Private Detective for over 20 years specializing in criminal defense casework.

In 2009, his feature screenplay MEADOW FALLS was a finalist in the WildSound Spring Screenplay Festival in Canada.

Tuffy developed a mini series of five 25-minute short scripts in the psychological terror genre called ROOM 333. In 2009, Room 333: The Voice of Terror was optioned and produced by Raging Bull Productions Inc in San Antonio, TX. The film was accepted into the 2011 Hill Country Film Festival and the 2011 Manhattan Film Festival.

In 2011 Room 333: Lucille was a finalist in the SHRIEKFEST Film Festival.

In 2011 Room 333: The Train won the WRITERSPLACE Screenplay Festival.

In 2011 Tuffy's feature screenplay Lobisón, adapted from his book manuscript, won the Terror Film Festival, the Los Angeles Film and Script Festival, the Toronto International Film and Video Awards Festival and the 2012 International Horror & Sci-Fi Film and Screenplay Festival. It also won Honorable Mention at the 2011 Cherub Productions' Holiday Screenplay Contest.

Tuffy is represented by Mr. Keith S. McMahon, Entertainment Lawyer/Agent…16150 Watering Point, San Antonio, TX 78247…(210) 273-8402
Books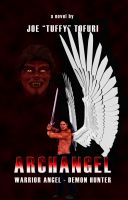 Archangel: Warrior Angel - Demon Hunter
A MIGHTY WARRIOR – A VAMPIRIC BEAST – A BLOODY BATTLE!! Roman soldier ANGELO DEMEETRI is transformed into the mightiest warrior of them all…ARCHANGEL. He is tasked by a messenger of God to hunt and destroy mankind's true enemy...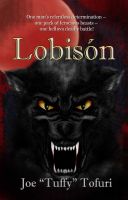 Lobisón: Lycanthrope - Lore of the Werewolf
Jackson Keller spends half his lifetime hunting and killing packs of ferocious werewolf-like beasts called Lobisóns. His nemesis is the fifteen feet tall, almost two thousand pound Alpha werewolf he nicknamed POPPA – the first of the Lobisón bloodline, and their king. It was Poppa's vicious pack that slaughtered Jackson's Marine platoon leaving him the sole survivor...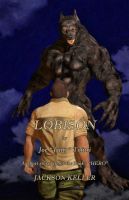 Jackson Keller - A Lobisón Short Story
Lobisón's hero, Jackson Keller, tracks a pack of the vicious werewolves to Sutter Creek, California, situated in the heart of the Sierra Nevada Foothills in Northern California. It may be a small, sleepy town, but what Jackson discovers in the surrounding forest is an eye-opener for him...!
Joe "Tuffy" Tofuri's tag cloud