John Eidemak
Biography
Who is John Eidemak?
A man with hands on experience, from company start-ups, to running large international enterprises. His characters are built up layer by layer and are truthfully unforgettable. Their relationships, even in this uncompromising world, are brought tenderly to life, due to John's thorough knowledge of all walks of life.

John was born in Scandinavia, married, with two grown up children and has lived in London, England and the South of France for forty years. His second crime novel, Sincere Deceit is also available on Amazon Worldwide in trade paperback and Kindle formats. He is currently working on his third novel.
Books
A Dishonourable Profession
by

John Eidemak
2nd Edition. This exciting thriller, the third book by bestselling author John Eidemak is a story of unconditional love and what in life is truly most valuable.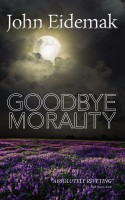 GoodBye Morality
by

John Eidemak
GOODBYE MORALITY is the novel about a man who takes the road less travelled to rise to unbelievable heights within the criminal world. An unforgettable crime thriller, with characters you will never forget.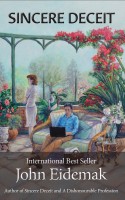 Sincere Deceit
by

John Eidemak
A Novel about Philip and Colette Waldgrave. He is the man with the million pound plan. She is the glamorous wife, starting to realise, that she need to change her life. With great care they choose the men and women needed. What is left is to find the figurehead. The person, on whom the whole business will stand or fall, as someone might be apprehended, tried and sent to prison for years.
John Eidemak's tag cloud