John Ellison Davies
Biography
John Ellison Davies began his working life as a sub-editor for the Dundee Courier & Advertiser in its Fleet Street office in London. After returning to Australia he was an editorial adviser to K.G. Murray Publishers, then feature writer and dance critic for Nation Review, and contemporary dance critic for the National Times. He also contributed to Cleo, Quadrant, and Art & Australia. In 1979 he organised and led the Art March through Sydney streets to coincide with the Sydney Biennale.

His poems and short stories have appeared in Northern Perspective, Southerly, The Australian, Newcastle Herald, The Age, Adelaide Review, Overland, Mattoid, Phoenix Review, Fremantle Arts Review, The Canberra Times, Fine Line, Webber's, the Sydney Morning Herald, Ulitarra, and Weekend Australian Review – online in Diagram 3.5 and OpenWide. Individual poems were broadcast on ABC Radio National's A First Hearing in 1990 and Poetica in 1998.

He has reviewed books for Southerly, Northern Perspective, Mattoid, and Australian Book Review.

From 2003 to 2006 he was Poet Laureate of the International Corporation of Lost Structures, an internet based arts collective. ICOLS is no longer active but its web site lives on, archived by the Tate Gallery in London.
Books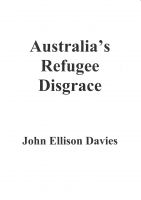 Australia's Refugee Disgrace
by

John Ellison Davies
Price: Free!
Words: 1,700.
Language: British English.
Published: September 28, 2013
. Categories:
Essay
»
Political
Some things must be said. Refugees are dying because Australian politicians lack the courage to do the right thing. I am printing here the text of two articles that I wrote three years ago. (No Australian newspaper would publish them.) The situation has not improved in three years. With the election of a new and even less compassionate government the situation is likely to get worse.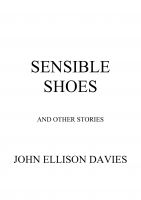 Sensible Shoes And Other Stories
by

John Ellison Davies
Every life contains a private joke. What's yours? Friendship, fetishism, romance and resurrection are only some of the themes explored in this intriguing collection of thirteen short stories from a contemporary master of the form. The title story appeared in Antipodes: A Global Journal of Australian/New Zealand Literature Vol. 27 No. 2 Dec. 2013.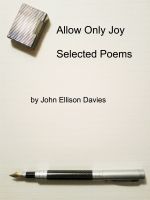 Allow Only Joy: Selected Poems
by

John Ellison Davies
"Allow only joy" is the author's unflinching answer to the questions raised in this startling collection of poems - tender, ironic, compassionate, and inspirational in their openness to the thrilling possibilities of life.
John Ellison Davies' tag cloud