John Heap
Biography
John Heap was born in Rochdale, England.
Moved to Liverpool for degree in Zoology, and discovered climbing.
Met girl, stopped climbing. Learnt programming and wrote computer games.
Lost girl, lost fitness, wasted decades worrying about things that didn't matter.
Dot com bubble burst, lost lots of money but gained lots of time.
Took a break, stopped smoking and began to learn to write.
Started climbing again, regained fitness, found a girl, moved to Shropshire, got married.
Still learning to write.
Books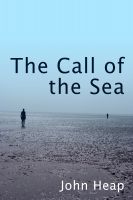 The Call of the Sea
by

John Heap
(4.71)
Why do tears taste of the sea? John Heap's debut short story begins as Peter meets Maria on a deserted shore of a British seaside town. Peter is fascinated with Maria, but Maria is fascinated with the sea, a dark elemental obsession that echoes back to her family and to the origins of life itself. Can Peter save Maria from herself and the planetary forces that seem bent on her destruction?
John Heap's tag cloud