John Wheatcroft
Biography
John Wheatcroft has published seven novels, three short story collections and eight volumes of poetry. His fiction and poetry have appeared in numerous magazines and literary journals in the U.S., Mexico, Canada, England, and Scotland, and he has also appeared in numerous anthologies. Catherine, Her Book, his novel based upon Wuthering Heights, was chosen as one of the best novels of the year by The New York Times, and he is also the author of the award-winning play, Ofoti. Mr. Wheatcroft is a WWII veteran and professor emeritus at Bucknell University. He lives in Lewisburg, PA.
Where to find John Wheatcroft online
Books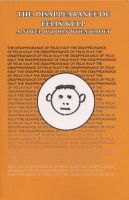 The Disappearance of Felix Kulp
by

John Wheatcroft
Don't be fooled by the epistolary form of this novel—it is a wonderful and engrossing read. Every letter writer's voice is unique and distinctive. From the divorced second wife Leila's hilarious couplets and poison-penned fury at her cheating husband to the chap selling the pornographic Japanese art, all letters make compelling reading in the mystery of why and how Felix disappears.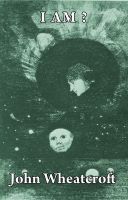 I Am?
by

John Wheatcroft
In this intriguing book John Wheatcroft, contemplating a long and brilliant career as a poet, both discusses and demonstrates the many mysteries, experiences and depth of humanity that go into making a poem.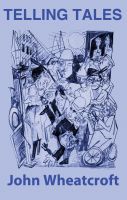 Telling Tales
by

John Wheatcroft
Telling Tales is John Wheatcroft's latest collection of ten stories that explore the human condition as well as (in the first and last work) the nature of fiction itself. The stories exemply the same qualities that led Jay Neugeboren in a New York Times Book Review to say of an earlier collection, "Mr. Wheatcroft ... gives us tales that are stark and memorable."
John Wheatcroft's tag cloud