Jon Broeke
Biography
Jon Broeke (Born in Pietermaritzburg, South Africa in 1981) started his writing career at the tender age of 18 when he enrolled in the Writer's Write course to learn how to become a fiction novelist. Through some trials and tribulations his first novel, Ripter, a teen horror, was published in 2009 through various self-publishing platforms, eventually ending up on Amazon.com. After a foray into the romance genre, Jon now focuses on Young Adult novels, and his first series, The WitchWood Academy Novels, are selling like hot cakes on Amazon and receiving praise all over the place. Jon now works as a full time author, working on his books all hours of the day and night, as well as working on stage productions, dance shows, his other love, and screenplays for films.
Where to find Jon Broeke online
Books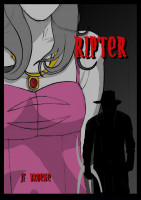 Ripter
by

Jon Broeke
In a small, mining town, there's only so many places to run, but when you're boyfriend, who died a year before, comes back to life with a mind for murder, run you must. It's murder and mayhem as Justin Ripter, the child killer of Golden Plains, comes back from the dead with a mind for revenge, and more.
Jon Broeke's tag cloud