Jonathan Burrows
Jonathan Burrows danced with the Royal Ballet in London for 13 years, before leaving to pursue his own performance work. His main focus now is an ongoing body of pieces with the composer Matteo Fargion, with whom he continues to perform around the world. The two men are co-produced by Kaaitheater Brussels, PACT Zollverein Essen, Sadler's Wells Theatre London and BIT Teatergarasjen Bergen. Burrows has been an Associate Artist at Kunstencentrum Vooruit in Gent, Belgium, London's South Bank Centre and Kaaitheater Brussels. He is a visiting member of faculty at P.A.R.T.S. Brussels and has also been Guest Professor at universities in Berlin, Gent, Giessen, Hamburg and London. 'A Choreographer's Handbook' has sold over 10,000 copies since its publication in 2010, and is available from Routledge Publishing. Burrows is currently a Senior Research Fellow at the Centre for Dance Research, Coventry University.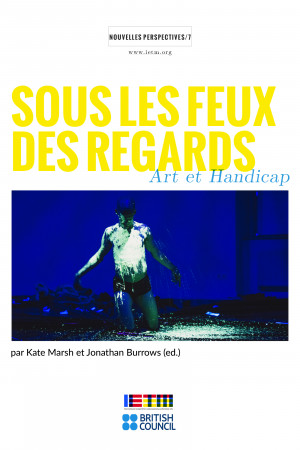 Sous les feux des regards
by

Kate Marsh

&

Jonathan Burrows
Cette nouvelle publication de la série Nouvelles perspectives regroupe toutes sortes de points de vue sur les arts et le handicap, qui sont à la fois contradictoires, intimes et touchants. Elle laisse la place à la voix des artistes handicapés, car leur expérience unique et leur vision du monde redonne à l'art toute son unicité et sa jeunesse.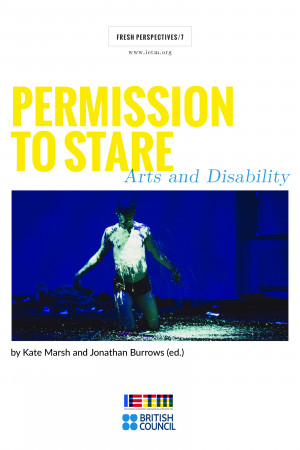 Permission to Stare
by

Kate Marsh

&

Jonathan Burrows
(5.00 from 1 review)
This new Fresh Perspectives publication collects different, sometimes contradictory, always very personal and touching views on arts and disability, particularly in contemporary dance. It gives ample space to the voice of disabled artists, whose unique experiences of and perspectives on the world make new and unique art.