Jonathan Dellinger
Biography
Jonathan Dellinger has worked as an educator, camp director, researcher in the social sciences, and the occasional bartender. He likes painting, writing, the outdoors, and airplanes. When not writing or teaching undergraduate courses in communication, he swims laps and makes peaceful watercolors of cosmic horrors.
Where to find Jonathan Dellinger online
Books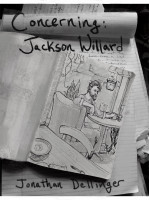 Concerning Jackson Willard
by

Jonathan Dellinger
Frankie Mitchell has always been interested in the weirder side of reality, so he jumped at the opportunity to interview a man rumored to be over 200 years old. But maybe he should have slept first. Who gave him this assignment, anyway? Sleep deprivation and an interviewing a purported immortal are enough to toy with anyone's head.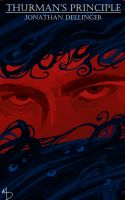 Thurman's Principle
by

Jonathan Dellinger
(5.00 from 1 review)
The ark is a beautiful place full of beautiful people, cities, and cultures. Jameson Brickman hates them all. It hasn't been an easy life for him and he's sure that it will only get harder from here. But things are even worse than he knows. Things are worse than anyone knows and the whole ark may just be ready to fall apart in the void.
Jonathan Dellinger's tag cloud