Jonathan Face
Biography
Jonathan Face has worked as a fast food employee, cashier, taxi driver, truck unloader, security guard, dispatcher, and, most recently, software engineer. He lives in a log cabin in the woods of New Hampshire with his wife, Elena, and too many cats.
Where to find Jonathan Face online
Series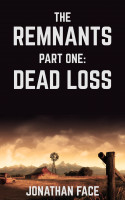 The Remnants
by

Jonathan Face
The world has ended and the dead walk the earth. Survivors band together for an arduous journey from Montana to New Mexico, where it's whispered that a new society has formed in the desert.
Books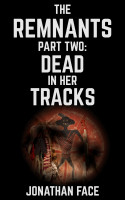 The Remnants: Dead in Her Tracks
by

Jonathan Face
A troubled woman marches west across the great, barren prairie. Suffering from a mental trauma, she's barely aware of the grim changes that have consumed the world around her. She avoids the dead, hides from people, and wanders westward in a daze. Hungry and tired, she finds her way to Montana, where she is taken prisoner on an Indian reservation run by a man with an iron fist and a cold heart.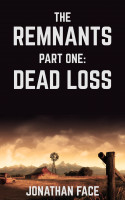 The Remnants: Dead Loss
by

Jonathan Face
The world has ended, the dead walk the earth, and a profound silence has fallen over the land. Two children, brother and sister, survive the end of the world together on an isolated Montana farm. Their days are simple — find food, avoid the dead. They are the remnants of civilization, refugees from a vanished world. Part one of a continuing series.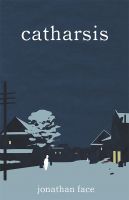 Catharsis
by

Jonathan Face
Price:
$5.00 USD.
Words: 78,690.
Language: English.
Published: May 24, 2011
. Categories:
Fiction
»
Horror
»
General
(4.50 from 2 reviews)
A freak blizzard descends upon Spring City, New Hampshire - a small town with dark secrets. The ghosts of previous residents have come with the storm, and they've passed a cruel judgement on their modern counterparts.
Jonathan Face's tag cloud