Joseph VanBuren
Joseph VanBuren is a multimedia storyteller, horror lover, music freak, Dungeon Master at heart, survivor, and the scrambled brains behind Sykophunk Productions. His work has been published in the magazines The Sirens Call and Horror Trash Sleaze as well as the anthologies Untimely Frost and Haunted are These Houses. He spent a year as the editor-in-chief of the literary journal Confluence. He has written, recorded, and produced hundreds of songs; opened up for national touring acts; and had one of his tracks played on The Colbert Report.

Spawned from the haunted Hudson Valley, New York, JVB now lives in Fort Wayne, Indiana, with his beloved wife and adorably neurotic dog. He uses the language of horror and other misunderstood media to speak for the marginalized people whose voices are not heard enough. Current projects include creating a multi-media post-apocalyptic horror mythos, as featured in his Masks series of poetry books with accompanying soundtracks, as well as volunteering and raising awareness of causes close to his heart that help people dealing with hunger, poverty, mental illness, addiction, and disaster emergencies.
Masks: Shadow promo
Promo video for my upcoming dark poetry chapbook + soundtrack.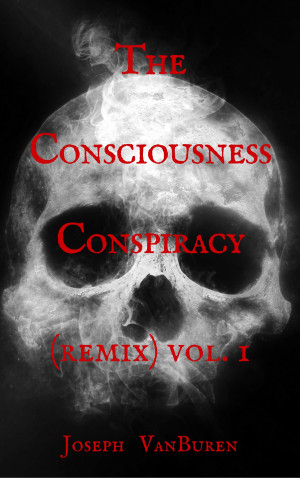 The Consciousness Conspiracy (Remix) vol. 1
by

Joseph VanBuren
Sykophunk Productions presents a thought-provoking and stomach-turning collection of poetry for the post-truth era. Dark surrealism, reflections of depression, nihilistic nightmares. Poems to question reality to.