Jean Sweeney
Biography
Joyce Hinrichs, a retired special education teacher and high-school principal, lives in Tempe, Arizona, with her husband. When she's not reading, writing, or traveling, she enjoys working with disabled young adults and dabbling in watercolors.

Jean Sweeney of Gilbert, Arizona, also a retired teacher, has a background in school libraries, curriculum and employment readiness. She works part-time for the local community college district and in her spare time reads, writes, takes dance classes and spends time with family.
Books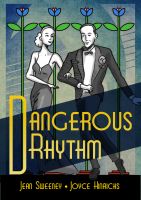 "Dangerous Rhythm" by Joyce Hinrichs and Jean Sweeney
Hope and Dottie, time-traveling teachers from Sedona, Arizona, indulge their passion for classic movie musicals when they travel to 1934 Hollywood and the set of Fred Astaire and Ginger Rogers' latest song-and-dance collaboration. Amid RKO Studio's bevy of celebrities and the art deco-inspired Big White Set, they team up with eager sleuth Ginger Rogers, to solve The Case of the Bumped-off Dancer.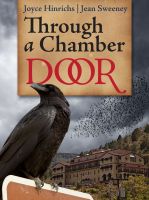 "Through a Chamber Door" by Jean Sweeney and Joyce Hinrichs
Hope and Dottie, the time-traveling teachers from Sedona, Arizona's Garnet Canyon School of the Arts, experience the unexpected and the macabre when they find themselves thrown into Edgar Allen Poe's nineteenth-century Baltimore, a city said to have a past more significant than its future. Why are they experiencing random unplanned time-travel? And do the ever-present ravens carry a message?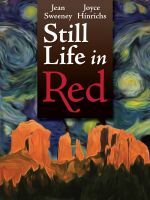 "Still Life in Red" by Joyce Hinrichs and Jean Sweeney
A little larceny, a lot of New-Age paranormal and some shaman-induced mysticism pull audacious art teachers Hope Bloom and Dottie Stout into the remarkable world of Vincent Van Gogh.
Jean Sweeney's tag cloud