Patrick Grace
Biography
Patrick Grace
Currently employed as a Delivery Project Executive at IBM Canada
Father of 3 children - 2 girls and 1 boy
Children's names: Thomas, Caroline and Emily
Got the ideas for my children's stories when reading to my kids at night. My issue was, I kept falling asleep while reading to them, so instead, I began making up stories and what kept it interesting for both them and myself, was to to include them as part of the actual stories.
So to make a long "story" short, this allowed me to realize that I had a bit of a knack for making up funny stories, that can be enjoyed by kids and adults alike,
I hope you and your little ones enjoy them!
Books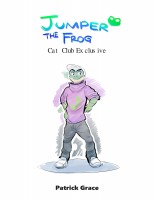 Jumper the Frog - Cat Club Exclusive
by

Patrick Grace
jumper the frog and freddy hopper, 2 young frogs, try and become members of an exclusive cat club. They must first win over the members(cats) and then follow a quirky ritual to allow them in.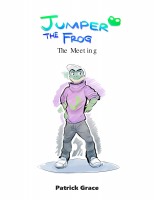 Jumper the Frog - The Meeting
by

Patrick Grace
young friends meet for the first time, they take turns digging up a street with a back hoe. the driver of the back hoe allows them to use his machines after some brief instructions. they are given helmets which they wear with glee!
Patrick Grace's tag cloud