Juscelino Nhassengo
Biography
Juscelino Nhassengo was born in Mozambique. He holds licentiate degree in English Language Teaching as a Foreign Language. He has been in the teaching career since 1999. He has taught in primary and secondary education; and presently in teacher training, where he also heads the Department of Communication and Social Sciences.
The author also holds a good experience in entrepreneurship and transformative pedagogy. The latter was the heart of training in Capacity Building for Basic Education in Africa and Asian-Pacific, lectured by Asia-Pacific Centre of Education for International Understanding, based in Seoul, South Korea.
It is within this context that Juscelino Nhassengo becomes a coach to a lecture program named In the Steps of School Success, work for which he was named the best teacher trainer in 2016.
His books are available both in English and Portuguese.
Books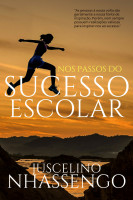 Nos Passos do Sucesso Escolar
by

Juscelino Nhassengo
Embora as pessoas à nossa volta sejam geralmente a nossa fonte de inspiração, nem sempre têm realizações valiosas para inspirar-nos a esse sucesso. Muitas vezes precisamos de tomar atitudes diferentes e ousadas para realizarmos os nossos sonhos. Este livro, cujo conteúdo vale para os alunos, professores e pais, vale a pena ler, se deseja trilhar uma jornada escolar de sucesso.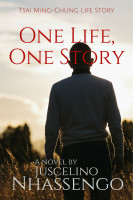 One Life, One Story
by

Juscelino Nhassengo
Everyone's life is a fingerprint; it's unique. There isn't much to resemble one another's, though all might hold both love and sorrow. Here is Ming-Chung's exciting life story. This is a novel to read and learn about life from ordinary people. It's really worth reading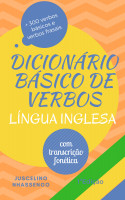 Dicionário Básico de Verbos Língua Inglesa
by

Juscelino Nhassengo
Um dicionário bilingue com todos os verbos que precisa para falar inglês. O dicionário contém mais de 300 verbos e verbos frasais activos, transcrição fonética, conjugação verbal e centenas de exemplos em contextos transversais. A bilingual dictionary with all the verbs you need to speak English.
Juscelino Nhassengo's tag cloud