KI Thompson
Biography
KI Thompson is the author of three novels, House of Clouds (2008 Sapphic Readers' Award, and 2008 Indie Book Award and 2008 Goldie Award finalists), Heart of the Matter, and Cooper's Deale (Bold Strokes Books). She also has short stories in the anthologies Erotic Interludes (2-5) by Bold Strokes Books, Fantasy: Untrue Stories of Lesbian Passion (Bella Books), and Best Lesbian Romance 2007 as well as Best Lesbian Romance 2009 (Cleis Press). She is currently working on her fourth novel, The Will to Wynne, a historical romance set during the American Revolutionary War. KI lives in the Washington, DC area with her partner and two much loved cats.
Where to buy in print
Books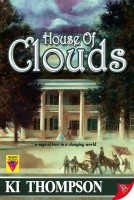 House of Clouds
by

KI Thompson
A sweeping saga of an impassioned romance set amidst the upheaval of a nation under siege and a way of life threatened with destruction.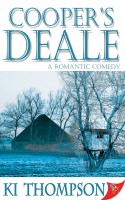 Cooper's Deale
by

KI Thompson
Two would-be lovers and a decidedly inopportune murder spell trouble, no matter which way the cards fall.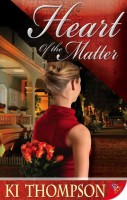 Heart of the Matter
by

KI Thompson
Ellen Webster, professor of history, can't help but fantasize about her next-door neighbor Kate Foster—after all, she sees her on the evening news every night. Sexy and smart, Kate is Ellen's dream girl, but the dynamic TV newscaster doesn't know Ellen exists. Struggling with self-doubt and low self-esteem, Ellen can only watch the parade of beautiful women Kate brings home.
KI Thompson's tag cloud