K J Herbertson
Biography
Hi I'm a 61 year old Englishman living in Bulgaria. I have had an interesting life and have done many things so far, but I hope to do a few more before the end of it. I have been a professional engineer, a semi pro singer, a ski instructor and now hopefully a writer!
Smashwords Interview
Books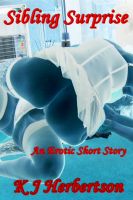 Sibling Surprise
by

K J Herbertson
His local drinking haunt is visited one night by two new females. Tom just can't help himself and has soon arranged a date with one of them. It's a disaster; he thinks he's blown it, no sex is now expected. But his fortunes change at the eleventh hour and he has an amazing three of hours of pure sexual pleasure. The culmination is so surprising that he has to pinch himself to make sure it's real.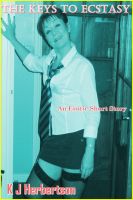 The Keys to Ecstasy
by

K J Herbertson
Price: Free!
Words: 7,230.
Language: English.
Published: October 18, 2013
. Categories:
Fiction
»
Erotica
»
General
Tom Webb is fascinated by older women. As a 17 year old stud he has had plenty of hormone filled encounters with girls of his own age. Now he decides to act on his desires and scores a date at his first attempt. She Is 23 and married and their first rendevous is passionate and rampant. His association with Cindy leads him into a life that he could have only imagined in his wildest dreams.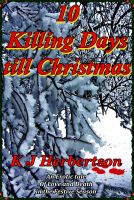 10 Killing Days till Christmas
by

K J Herbertson
His early years are marred by traumatic and tragic events. 10 years later he embarks on his killing spree to make the Christmas loving public of london scared, he hates christmas. After his first foray into his new career he meets Emmi and falls in love. He becomes a sexual serial killer by day and a sexual lover by night. Sadly his new love although helping him, becomes the cause of his downfall
K J Herbertson's tag cloud