KJ Revell
Biography
Born in Ipswich and raised in Saxmundham, Suffolk I was educated at Woodbridge School, Suffolk and University College Cardiff. Writing mainly on gardening and environmental matters in Cardiff Living magazines 'Saving the Earth Once Garden at a Time' is a collection of my garden writing charting the gardening year while advocating a more environmentally aware approach. 'Jack Lightfoot Goes Wild' was my first novel to be enjoyed by teenagers and adults young and old with an interest in wildlife, what might lie beyond the boundaries of perceived reality,
After a lifetime steeped in horticulture, landscaping and garden retail, I now work at Caerphilly Garden Centre as Plant Area Manager where I am always available for help and advice on all gardening matters.
I continue to live in north Cardiff with my partner Bernadette, son Torin, three chickens, a bearded dragon and a variety of small furry animals. When not sat at the computer, reading or listening to music, I am often found in the garden tending to my fruit trees and roses or walking in the wild Welsh countryside in search of inspiration and a nice pub serving good food and real ales. I believe tarka dall and chips to be the ultimate comfort food which fortunately harms no otters in its preparation. Live your dreams, (but not the ones that involve falling great distances!)
Books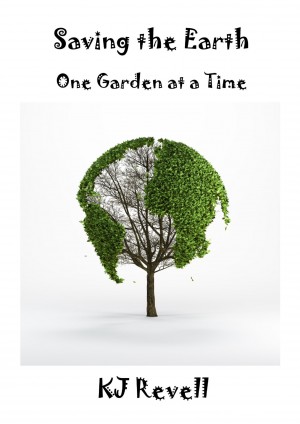 Saving the Earth One Garden at a Time
by

KJ Revell
This book is both a horticultural chronicle charting the gardening year through the eyes and garden of the author and a call to arms to protect our gardens and wider environment from those who would seek to destroy them. It will encourage readers to think twice about their actions, open their eyes and make use of the green space available to them for the benefit of society as a whole.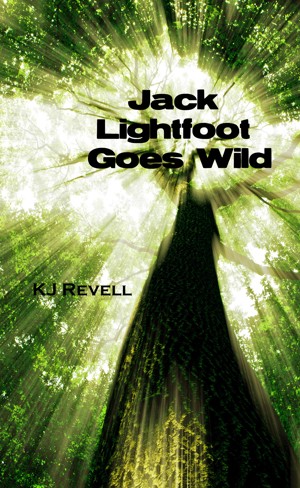 Jack Lightfoot Goes Wild
by

KJ Revell
The world on which we depend is coming to an end due to our uncontrolled over consumption of natural resources and excessive waste which pollutes the environment that permits our very existence. Jack Lightfoot finds he is able to alternate between his life as a suburban child and that of a variety of wild animals with which he is able to communicate to find the danger humanity is in.
KJ Revell's tag cloud