Kamil Miklaszewski
Biography
Kamil Miklaszewski - architect, father of two daughters: Jadza and Wandzia. He is, along with Karol Szparkowski and Paweł Borys, the originator and founder of Minusnine publishing house. Populariser of architecture, friend of children, author of, among other things, Polish texts of fairy tales about Rabbit and Cunning Monkey, published within the "Fairy Tales of the world" cycle. He tries to use precise language, without ambiguities, but also enriched by the "added" content. Thanks to this multidimensional character, his texts may be addressed both, to children and their parents. We will find there the traces of author's main interests: History and geography. This additions, sunken in the text, are a special gift for parents and make the story light, while also enabling to place them in the specific time and place.
Books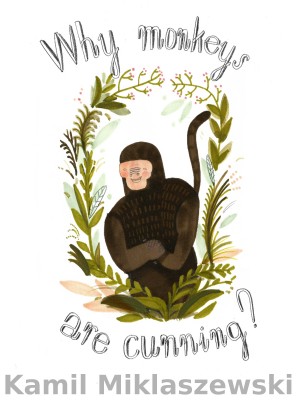 Why Monkeys Are Cunning?
by

Kamil Miklaszewski
If you want to find out why monkeys are mean, if you want to know the name of a mysterious tree from the Amazon jungle, you must read "Why monkeys are cunning?". The richly illustrated words of a classic, Brazilian fairy tale will transform you and your child to the world of lianas, monkey and mysteries, and will stimulate the curiosity about the world and desire of adventure in your child.
Kamil Miklaszewski's tag cloud